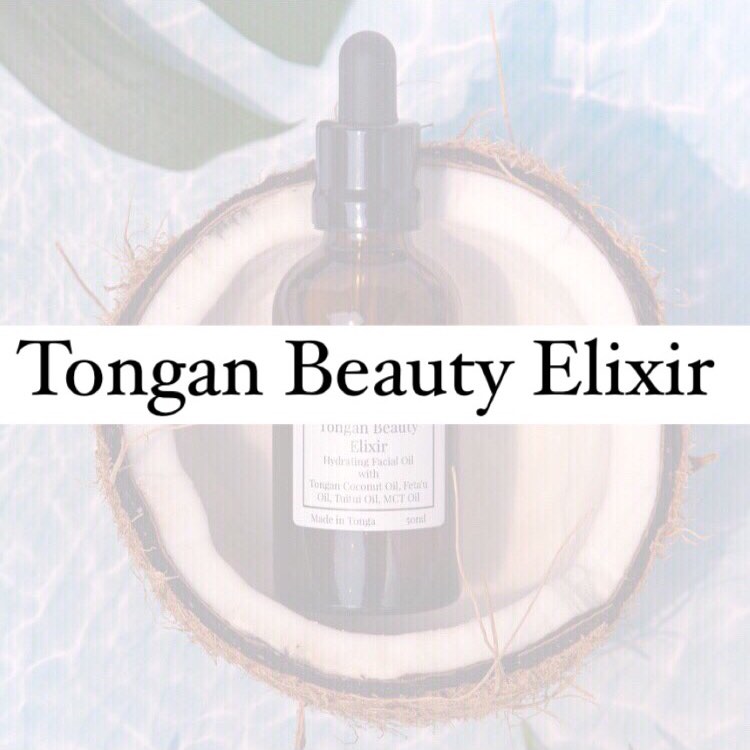 Tongan Beauty Elixir (50ml)
An exotic hydrating facial oil packed with nutrients and youth enhancing antioxidants. It's a beauty elixir oil that absorbs seamlessly into your face.
We utilise the most finest and natural ingredients from our homeland in Tonga and with hydration in mind, we formulated this beauty oil with a unique blend of high performing and wildcrafted Tongan ingredients such as Tongan Virgin Coconut Oil, Feta'u oil (Tamanu oil), Tuitui Oil (Candlenut oil) and to keep this beauty oil in liquid form (even during cooler climates) we added a touch of Australian fractioned coconut oil.
Our Tongan beauty elixir will provide you nourishing moisture, protection and most importantly it will give you that Tongan island glow.
Benefits:
Multipurpose oil
100% Natural & Organic
Vegan
Cruelty Free
Fragrance Free
Deep hydrating facial oil
Repairs dehydrating skin
Protects skin from environmental toxins
Reduces appearance of fine lines and wrinkles
Lip hydration oil
Makeup remover
Hair serum oil
Ingredients: Cocos Nucifera (VCO), Feta'u Oil (Tamanu), Tuitui Oil (Candlenut), MCT Oil

HOW TO USE: https://youtu.be/x3m-wJhEoNM?si=8CtYGhLMIqmQ8PZd