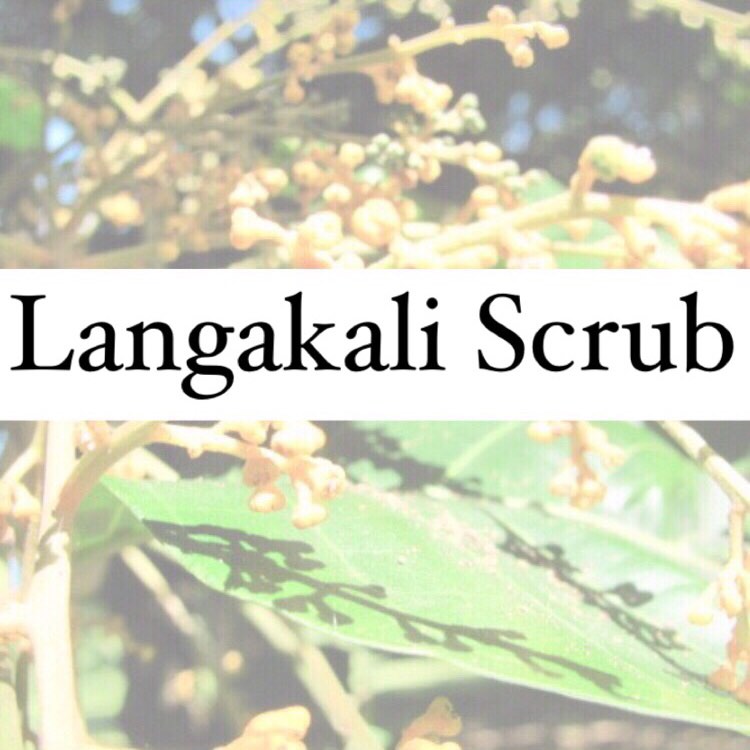 Tongan Langakali Scrub
Langakali, also known as Chinese rice flower is a tropical shrub tree that produces clusters of tiny yellow flowers that has a very pleasant sweet scent. When you walk by a Langakali shrub, you will catch a delightful scent. This beautiful tropical flower fragrance is infused into our Tongan coconut oil body scrub.
Benefits:
IRD Sugar Scrub is a natural exfoliate; a natural source of glycollic acid which evens out skin tone, cleans pores and improves overall skin texture by removing dead skin cells
Raw Brown sugar helps to keep moisture locked into your skin, it also guards your skin from destructive toxins and keeps it healthy, nourished and glowing
 The natural raw sugar crystals will buff away the dead skin cells while our coconut oil hydrates and protects your skin, also leaving your body glowing and smelling very tropical & fresh.
How to use: 
Pamper yourself twice a week with our Langakali Scrub. During a bath or shower, IRD scrubs can be gently rubbed onto your skin, then rinsed off with warm water. This process makes skin look and feel healthier.
 Ingredients: Cocos Nucifera (Pure Natural Coconut Oil), Alpinia Purpurata (Red Ginger), Cananga Odorata (Ylang Ylang), Raw Sugar Crystals, Natural plant extracts, Essential oils, Fragrance