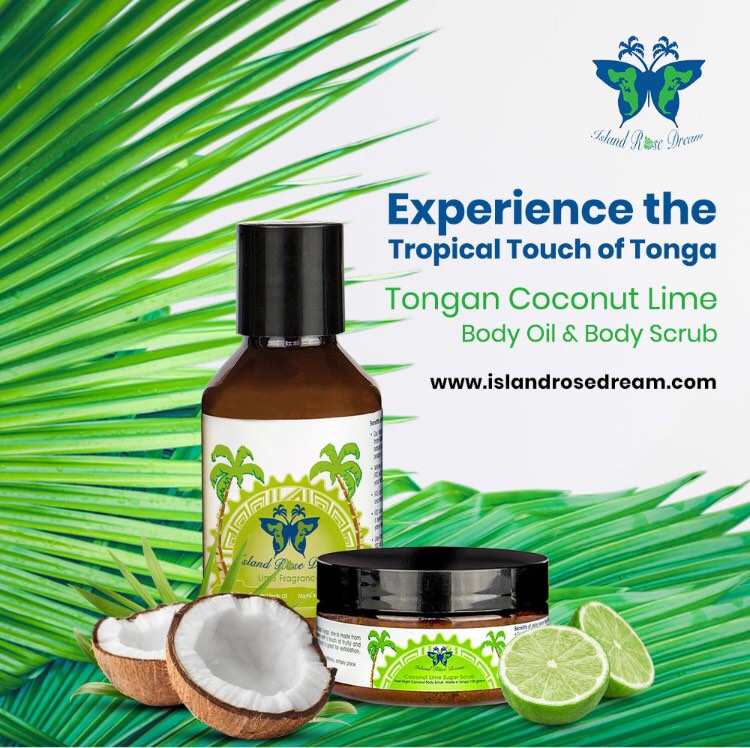 Pamper Pack - Tongan Coconut Lime Bundle
How subLIME is our Coconut LIME?

Allow the quintessential citrus scent of our Tropical Coconut Lime oil to conjure holiday happiness.
1 x 100ml Tongan Coconut Lime Oil & 1 x 100g Tongan Coconut Lime Scrub
Only 3 simple steps:
Step 1: Hop into a warm bath or shower

Step 2: 

Massage the Coconut Lime sugar scrub and exfoliate your whole body then rinse with warm water

Step 3: 

Towel body dry then use our Tongan Coconut Lime Oil to moisturise skin and hydrate hair.
Key Ingredients: Cocos Nucifera (100% Virgin Coconut Oil), Alpinia Purpurata (Red Ginger), Cananga Odorata (Ylang Ylang), Raw Sugar Crystals