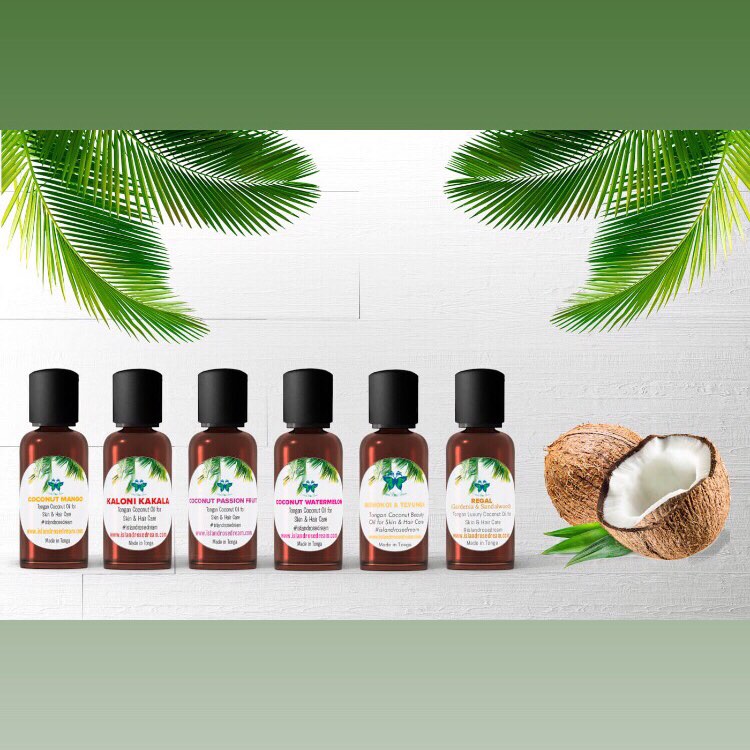 Small Tongan Oil Signature Gift Set
Beautify your skin & hair with our selected range of Travel size Tongan coconut beauty oils. Our oils are ethically sourced and handmade by women and youths living in the rural areas of Tonga. 
This pack includes:
1 x 50ml Kaloni Kakala (Rangoon Creeper)
1 x 50ml Coconut Passion fruit
1 x 50ml Coconut Watermelon 
1 x 50ml REGAL (Gardenia & Sandalwood)
1 x 50ml Coconut Mango
1 x 50ml Pure Coconut 
You can use our oils as a body oil, hair oil, massage oil and perfume oil.