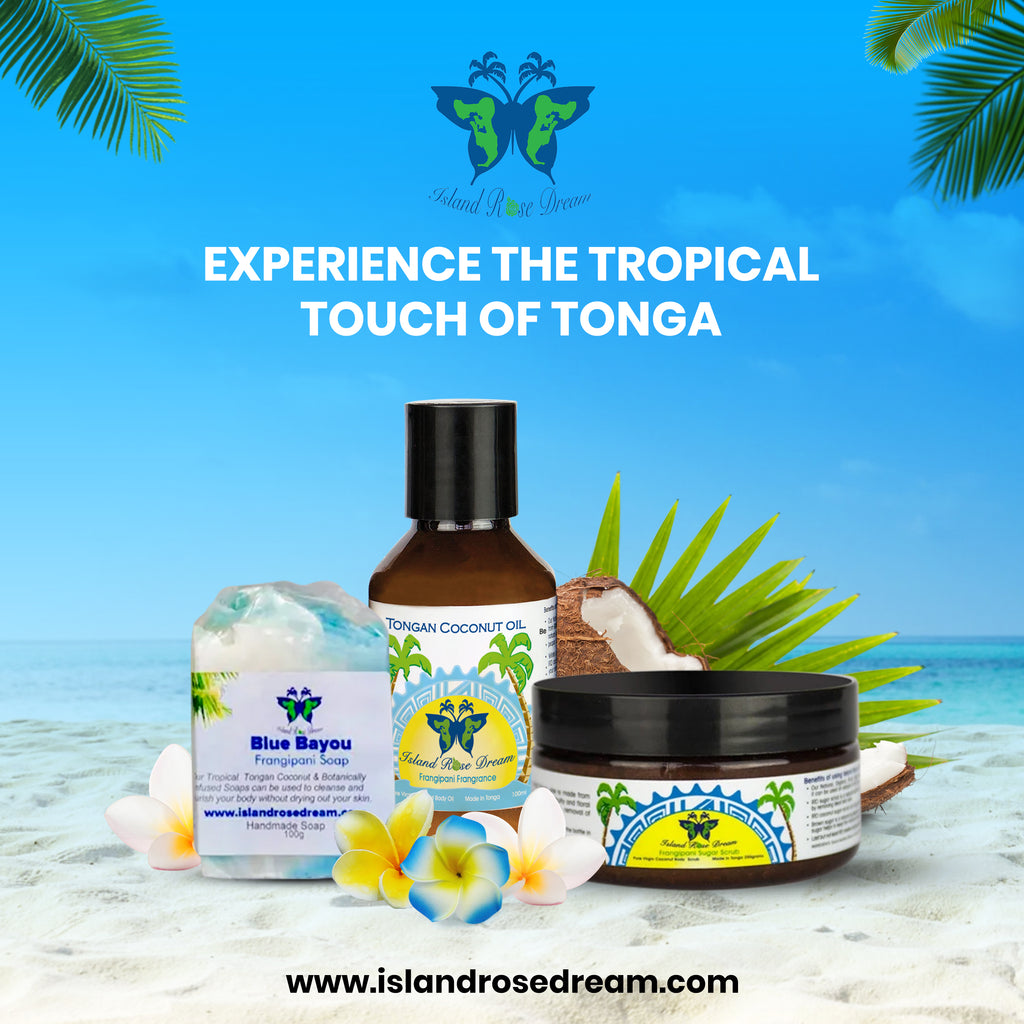 Pamper Pack - Tongan Frangipani Combo
Use our Frangipani Combo every Friday night!
Day Spa's may be closed during this pandemic, but what's stopping you from creating your own Tropical Spa experience at home? 
Follow these steps for the Frangipani Friday Experience
Step 1: Turn on some background music (Blue Bayou by @swiss lol)
Step 2: Hop into the bath or shower and lather that Frangipani soap bar to cleanse your whole body, it can also be used as a shampoo bar for a tropical hair wash
Step 3: Massage the sugar scrub and exfoliate your whole body then rinse with warm water
Step 4: Towel dry then use our Tongan Frangipani Oil to moisturise skin and hydrate hair
Step 5: Put the song on repeat and let the exotic scent of this Frangipani combo transport you to the Island Kingdom of Tonga! ENJOY!!
 This combo includes: 1 x 100ml Tongan Frangipani oil, 1 x 100g Tongan Frangipani Scrub, 1 x 100g Blue Bayou Frangipani Soap
Key Ingredients: Cocos Nucifera (100% Virgin Coconut Oil), Alpinia Purpurata (Red Ginger), Cananga Odorata (Ylang Ylang), Raw Sugar Crystals