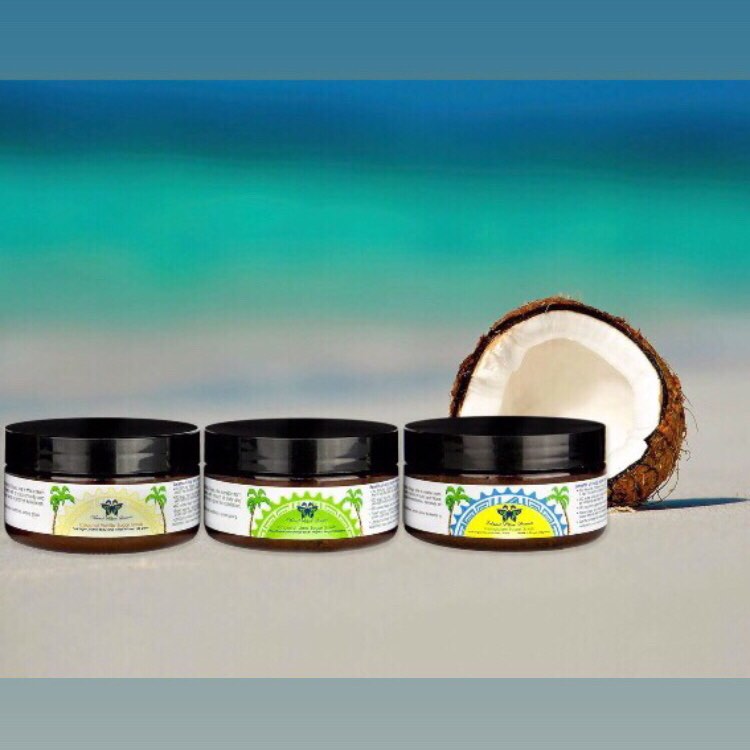 Tongan Coconut Sugar Scrub Set
Tongan Coconut Sugar Scrubs in one pack! This is the perfect gift pack for a loved one.
1 x Coconut Vanilla Scrub

1 x Coconut Lime Scrub
1 x Frangipani Scrub
Small (50g), Medium (100g) or Large sizes (200g) AVAILABLE
Let Island Rose Dream be your next gift
Pamper yourself twice a week with our Tropical Sugar Scrubs. The natural raw sugar crystals will buff away the dead skin cells while our coconut oil hydrates and protects your skin, also leaving your body glowing and smelling very tropical fresh.
IRD scrubs can be gently rubbed onto your skin during a bath or shower, then rinsed off with warm water. This process makes skin look and feel healthier.
 Ingredients: Cocos Nucifera (Pure Natural Coconut Oil), Alpinia Purpurata (Red Ginger), Cananga Odorata (Ylang Ylang), Raw Sugar Crystals, Natural Extracts, Essential oils, Fragrance