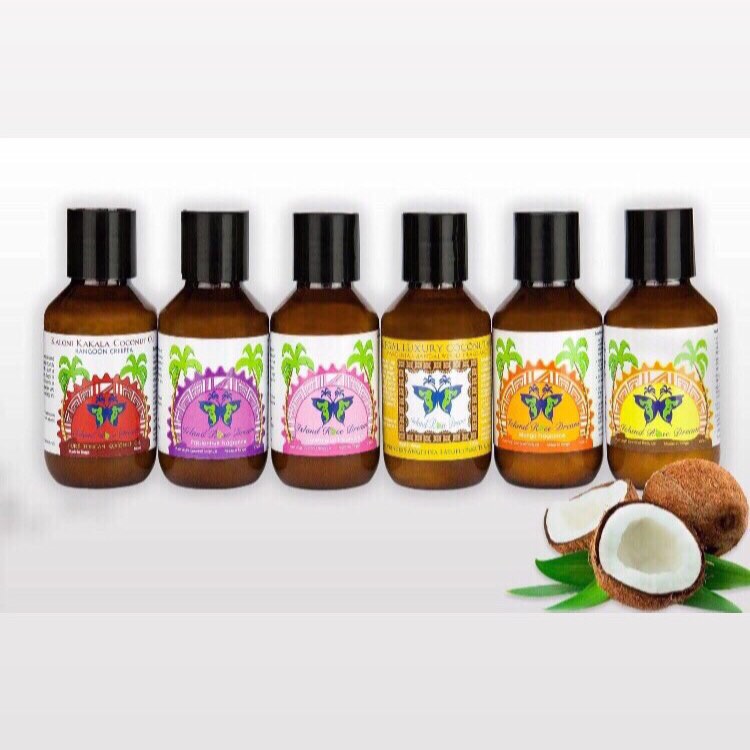 Tongan Coconut Oil Signature Set
Beautify your skin & hair with our selected range of Tongan Coconut & Botanical beauty oils. Our oils are all handmade and ethically sourced from the Kingdom of Tonga. 
Medium (100ml) or Large sizes (200ml) AVAILABLE
This pack includes 6 x Tongan oils:
1 x Kaloni Kakala oil
1 x Coconut Passion fruit oil
1 x Coconut Watermelon oil
1 x REGAL (Gardenia & Sandalwood) oil
1 x Coconut Mango oil
1 x Tongan Coconut Oil
 You can use our Tongan oils as a body oil, hair oil, massage oil & perfume oil.
 Ingredients: Cocos Nucifera (Pure Natural Coconut Oil), Alpinia Purpurata (Red Ginger), Cananga Odorata (Ylang Ylang), Natural plant extracts, Fragrance